Here are a few of my C3 norns to download. As you can probably tell, the Bengal Norns are my favorite :)
To view the Dale Norns correctly, you need to download the sprites at: The Norn Request
This is licorice. She's a sweet little mixed breed norn, and was the first norn I had that proclaimed her love for another norn!

This is Bethany. She goes through several color changes in her life. As a baby she was bright pink, but unfortunately I didn't zip her until she got a little older.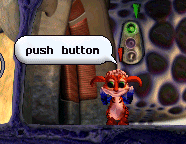 Both of these norns are named Crayon. I meant to zip up the little blue one, but when I went to zip her up, I saw I had two norns by the same name and just zipped them both. You will need the Dale Norn sprites to view the deep blue color.

This is Leela. One of my first coloured norns. She is Licorice's mom.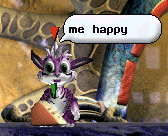 This is Mark. As you can see, he's a very happy norn. He also goes through several color changes over his lifetime.

This is Michael. He's just a cute colorful little tiger.
This is Skittles. She is a lovely violet color, and knows all her words.

This is Tigress. She is my first C3 Tiger norn.
Any comments or questions? Labyrinth@pacbell.net